3rd Baltic Earth Winter School
Analysis of Climate Variability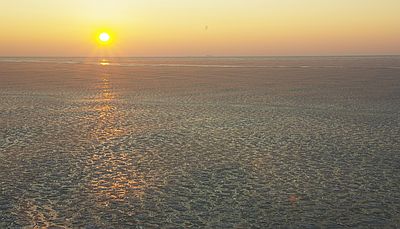 Location

Warnemünde, Germany, or online (depending on the pandemic situation)

Host

Leibniz Institute for Baltic Sea Research Warnemünde (IOW), the University of Rostock and the International Baltic Earth Secretariat at the Helmholtz-Zentrum Hereon under the umbrella of Baltic Earth

Contributor

Various lecturers
The Baltic Sea is a relatively young marginal sea of the Atlantic Ocean that was formed after the last deglaciation. During the Last Glacial Maximum, a thick ice sheet covered the whole basin. After all ice had melted, first the Baltic Ice Lake was formed, then the Yoldia Sea and Ancylus Lake and, finally, the Littorina Sea (the Baltic Sea we know today), as a consequence of the interplay between sea level rise and land uplift which controls the water exchange between the Baltic Sea and the world ocean. The course will introduce the history of the Baltic Sea. In addition to lectures, tutorials, exercises and literature studies, the course will give students the opportunity to discuss the learned topics further during group exercises.

Course period: 8 days in total, 15-24 March 2022, no courses at the weekend

Credits: 3 ECTS for the successful participation (exam) in the course.

Estimated number of participants: ~ 10-20 students from all Baltic Sea countries

Applications:
The School is open to master students in geosciences
such as climate science, meteorology, oceanography and hydrology and associated fields.
Please provide your contact, a motivation letter (max. 1 page),
a short CV (max. 2 pages) and a recommendation letter from your supervisor.

deadline for applications: 15 January, 2022.
Successful candidates will be notified by end of January 2022.